Need a replacement ECM?  We sell preprogrammed "plug and play" engine computers (ECMs, TCMs, and PCMs) for all makes and models!  We only sell OEM parts that are GUARANTEED to work with your vehicle.
Order today and it'll ship within 48 hours:  find the right ECM for your vehicle now »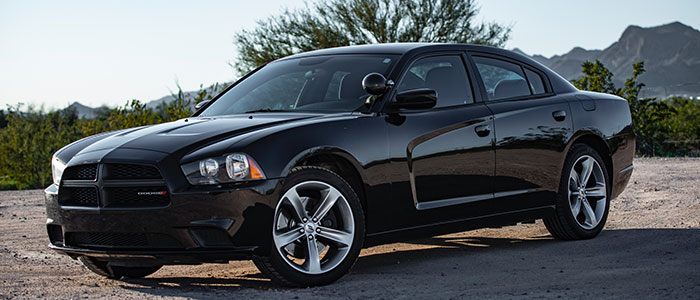 How do I know this is the right PCM for my vehicle?  When replacing your PCM, it's vital that you are choosing the right PCM for your vehicle. That's because when there's a problem with your vehicle's powertrain control module (PCM), it's a big deal.  This is your car's internal computer and controls and monitors a host of functions within your car and its engine.
In order to help your engine run at optimal performance, your PCM receives inputs from sensors that are spread around your car and which give information related to engine management and performance. Vital systems controlled by the PCM include the fuel Injection, fuel emission, automatic transmission, and anti-lock brake systems, among others.
Suffice it to say, when your car's main computer is having problems, it means problems for your entire vehicle. Effects of a malfunctioning or broken PCM can mean anything from less efficient driving, all the way to catastrophic engine failure.
That's why, if you determine that the issue with your vehicle is the result of a faulty powertrain control module, it is best to act quickly to get it replaced. To help you determine what the problem is, there are certain error codes that typically mean you are having problems with your PCM.
Error Codes
These are some of the most common problems and reasons for replacing a PCM, but be sure to check out our bigger comprehensive guide on PCM error codes:
P0600 – Serial Communication Link
P0601 – Internal Control Module Memory Check Sum Error
P0602 – Control Module Programming Error
P0603 – Internal Control Module Keep Alive Memory (KAM) Error
P0604 – Internal Control Module Random Access Memory (RAM) Error
P0605 – Internal Control Module Read Only Memory (ROM) Error
P0606 – ECM/PCM Processor

P0607 – Control Module Performance
P0608 – Control Module VSS Output 'A'
P0609 – Control Module VSS Output 'B'
P0610 – Control Module Vehicle Options Error
Should I Replace or Repair My PCM?
Okay, so once you see there's a problem with your car, run the diagnostics, and determine that it's a problem with your PCM, what do you do next?
The majority of the time you're going to want to replace your PCM rather than try to repair it. This is a highly complex and technical part of your engine—as much a mechanical component as a computer—and if you or the professional technician are not highly qualified, you'll likely have further PCM problems down the road. What's more, replacement often comes with guarantees on the lifespan and warranty, and even many dealerships prefer to go this route because it means less time and fewer repairs from them over time.
Not to mention, if you go the route of replacing your faulty PCM, you're able to save cost on labor by simply replacing it yourself. All you have to do is make sure you identify the correct PCM for your particular vehicle—because there are a lot of different types and you want to avoid unnecessary returns.
Choosing the Right Engine Computer for Your Car or Truck
Many PCMs appear to be exactly the same on the outside (same sized box and connectors) but may be wired or calibrated differently inside. If the wrong PCM is installed in a vehicle it might run, but probably not very well. Close enough just doesn't cut it when it comes to replacing PCMs.
So how do you choose the right PCM for your car? Correctly identifying the powertrain control module requires the vehicle make, model, year, and engine size, as well as the OEM part number on the PCM itself. Most suppliers' catalogs list replacement PCMs both ways, so if in doubt, always refer to the OEM number on the PCM and look it up in the suppliers cross reference index to find their replacement part number. Just to reiterate, it is very important that you get these numbers right when going to purchase, or your car will not run at optimal performance.
Verify the Right PCM Online in Seconds
Luckily, even if you are replacing your PCM yourself, you are not alone. At CarComputerExchange.com we make it simple for you. With our online computer finder tool, all you have to do is put in your car's make, model, and year, and then choose from the different compatible PCMs. After purchasing, we will get your VIN number and mileage so we can program the module to suit your car exactly. When it comes to choosing the correct PCM for your car, we'll do the work for you.
Plus, every PCM we sell is 100% plug and play, meaning you can install it yourself without visiting a dealer, and comes with our 100% Iron Clad Guarantee and free Lifetime Warranty. So you can rest easy knowing you are choosing the correct PCM and save the time and cost of taking your car into a dealership.